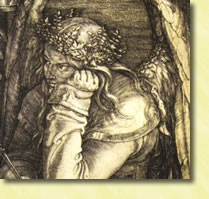 Around a month ago, Matthew Colvin, a minister of the Reformed Episcopal Church, provided a review of my recently published book Icons of Christ: A Biblical and Systematic Theology for Women's Ordination. This is now the second time there has been a critique of my position from within the ACNA. About a year ago, there was a criticism of a short essay that Trinity Professor Grant LeMarquand and I had written entitled "Women in Holy Orders." I had begun an initial series of responses to the Anglican Diocese of the Living Word, but work on another writing project (not about women's ordination) has kept me away from my blog. I note at the beginning of this essay that Colvin's review follows many of the same patterns as the original Diocese of the Living Word critique so there will be some repetition in my response.
1) Colvin makes no real attempt at understanding what my position actually is:
My book is largely a response to arguments against women's ordination, but (as with all books) there is a positive thesis as well. My fundamental thesis would be something like the following:
There is a reciprocal relationship between Trinitarian personalism and the creation of humanity as male and female in Genesis 1 and 2. The creation of humanity as male and female mirrors the equality and relationality of the Triune persons. This means not only that men and women are equal (no more hierarchical subordination between men and women than between Father and Son in the immanent Trinity), but that men and women are fundamentally oriented toward one another and need one another. There are no men without women; there are no women without men. This model of the relationality between men and women provides the fundamental pattern for the relationships between all human beings. As it is not good for the man to "be alone" (Gen. 2:18), so it is not good for human beings in general to be alone.
This has at least two implications.
Our identity as men and women and the relationality toward one another that implies is fundamentally constitutive of what it means to be human. Even apart from the relationship to our spouse in marriage (if we are married) all of us are either sons or daughters, brothers or sisters, nieces or nephews, aunts or uncles, etc. There is then no getting around our fundamental sexuality. Even outside of marriage, the fundamental distinction between man and woman (and our mutual orientation toward one another as male or female) is fundamental to who we are. None of us can be alone. All of us are in relationship to other people. And, most important, neither men nor women can say to one another, "I have no need of you." Even outside the context of marriage, men and women relate to one another as the primary paradigm of what it means to be human – to be in relationship to another who is both other than the self, but also equal to the self.
The church is not then fundamentally a group of individuals who each do their own thing. Neither however is it a hierarchy where those in leadership positions "rule over" those at the bottom. Rather, the church is a community of both equality and mutuality in which none of the members can say to one another "I have no need of you," but it is also a community in which those in leadership positions lead primarily by being servants to those whom they lead
This means that Colvin's criticisms that my position is "individualist" or "unable to oppose homosexuality," or would lead to transgenderism, is not only fundamentally mistaken but is a radical misreading. A more plausible criticism would be that my position tends toward "communitarianism," a critique leveled against people like Alasdair McIntyre and Michael Sandel. If that is the criticism, I plead "guilty as charged."
(more…)