Deuteronomy 16:18-20; 17: 14-20
Psalm 50
Luke 18:1-8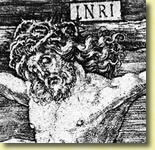 As a country, we have been living for the last several years in a political situation that is as divisive as anything I can remember in my lifetime, and things have only become more divisive in the few months since the presidential election. The news media make comparisons to the Vietnam era and to the Watergate scandal, to the cultural and social divisions of the Civil Rights era. I do agree that we're living through that kind of division again. It's also true that on the different sides of whatever political divisions we're facing today, there seems to be a palpable disappointment in the leaders of our country, a kind of feeling among a lot of people that our leaders have failed. But also a loss of faith in the ability of politicians to make any difference.
Despite the angry divisions, there is at least one other commonality. All sides in the current divisions seem to share a common grievance, an outrage over injustice. All sides seem to think that their side has been the victim of outrageous injustices committed against them by the other side.
In this social context, I find this morning's lectionary readings to have a kind of poignant relevance. The themes of good and bad rulers, and of justice and concern about injustice are common to all three lectionary readings.
The setting of the Deuteronomy passage is Moses's farewell speech to the people of Israel as they prepare to enter the land of Canaan. In the speech, Moses gives instructions for appointing judges and kings. In both cases, the requirements are primarily negative. They explain what is not to be done. Judges are not to show partiality; they are not to take bribes. Positively, they are to care only about justice. (more…)