The following presupposes some familiarity with two earlier essays: Concerning Women's Ordination: The Argument "From Tradition" is not the "Traditional" Argument and Concerning Women's Ordination: The "Tradition" Challenge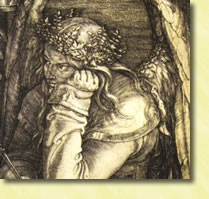 A gentleman named Michael Joseph has responded to my "ordination" challenge.
1) C. S. Lewis once responded to an unsympathetic critic who had clearly gotten his views wrong: "[W]e all know too well how difficult it is to grasp or retain the substance of a book one finds antipathetic." I suppose I should not be surprised if a response to my essay seems rather seriously to miss much of the point of my argument. A key point in the misreading seems to be the presumption that I assume that the Church Fathers were simply irremediable sexists and had nothing good to say about women. Accordingly, the author presumes it sufficient to point out that if Tertullian says some good things about women or that Chrysostom speaks positively about women in marriage, or if Augustine does not believe that "Eve is by nature more a sinner" that this somehow invalidates my argument.
A single paragraph in my earlier essay should set straight that misunderstanding:
In making this point, it is not my intention to embrace the kind of diatribe that one occasionally encounters in revisionist feminist scholarship that portrays the entire history of the church as nothing but an unmitigated practice of oppressive subjugation and patriarchal abuse of women. Such one-sided readings can find their counterparts in equally one-sided accounts of how Christianity remarkably improved the status of women in the pagan world, and was, on the whole, a remarkably good thing for women. Nonetheless, it is not difficult to trace a consistent pattern in the history of the church that explains why the church has not ordained women. Some selective examples follow. (These are typical, but not exhaustive.)
So no, I do not at all believe that pre-modern church tradition is simply uniformly negative toward women. (more…)