Recently, I wrote a book review of a collection of Robert Jenson essays entitled Theology as Revisionary Metaphysics for The International Journal of Systematic Theology.1 Unfortunately, IJST considered the first version of the review to be too long; they wanted a short review, not a review essay. The following contains the bulk of what I omitted, focusing on Jenson's understanding of "revisionary metaphysics," and, particularly, on questions of divine immutability and impassibility. I affirm the traditional position, and some might find helpful my interaction with Jenson's challenge.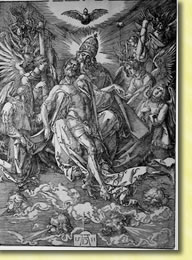 There is a dominant sub-theme that pervades Robert Jenson's book, Theology as Revisionary Metaphysics and provides its title: revisionary metaphysics.2 What does Jenson mean by "revisionary metaphysics"? In the preface, Jenson affirms that insofar as the question "What is it to be?" continues to be asked, Christian theology necessarily has to do with metaphysics; classical Christian theology necessarily interacted with and revised pagan Greek metaphysics to "fit the gospel." The resulting Christian metaphysics is above all trinitarian and Christological. Jenson's acknowledged conversation partners include the Cappadocian fathers, Cyril of Alexandria, Thomas Aquinas, "certain Lutherans," Karl Barth, and Jonathan Edwards (pp. vii-viii).
However, Jenson is also convinced that traditional Christian metaphysics has been influenced too much by Greek metaphysics; in particular, he rejects notions that God is impassible and timeless, doctrines of God that he considers implicitly unitarian or binitarian rather than trinitarian, and Christologies that are adoptionist or Nestorian.3 Several of the essays in this book emphasize these themes. In "Ipse pater non est impassibilis (The Father Himself Is Not Impassible)," Jenson points to the Hellenistic roots of impassibility: Parmenides, Plato, Aristotle, and the Stoics did not know about the incarnation or the biblical distinction between Creator and creature; for them, the fundamental distinction was between the temporal world and a timeless divine realm (p. 94); Jenson insists that if the christological notion that one of the Trinity suffered in the flesh is true, "then the God here referred to by 'the Trinity' is not impassible . . . in any sense of impassibility perceptible in the face of the world, it will not do as an attribute of the God of Scripture and dogma." (pp. 95, 96).