This is the second part of a response to a reader who left some comments on an essay I'd written a few years ago entitled Anglican Reflections on Justification by Faith. Unfortunately, an adequate response required more space than would fit in a comment box. Here's my response to the second comment:
And one other issue: IMHO one of the most powerful claims made by the "New Perspective" is that we cannot find a single instance of an author in the New Testament period who was defending "works righteousness"; hence, Paul could not have been arguing against a non-existent opponent. I have not seen a single response to this claim.

Unfortunately, (as Krister Stendahl asserted in an important essay), we read Paul through Luther, who indeed was battling those who were advocating salvation by works. A better resolution may be found in pursuing more carefully how the church has understood the role of merit in justification/sanctification. I'm reminded that Augustine said that when God rewards our merits, He crowns his own gifts.

Thanks. Steve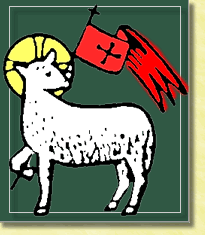 Steve,
You raise two different issues in this comment, but both are variations on a common theme – that in some way the "New Perspective on Paul" invalidates the Reformation understanding of justification. In the realm of "popular" theology, I see this claim raised both by traditional Protestants (who then reject the New Perspective) and by Roman Catholics (or others of "catholic" leanings, e.g., Eastern Orthodox, Anglo-Catholics) who presume that the "New Perspective" in some way validates the "Catholic" position on justification. I mentioned this in my essay: "Occasionally, one comes across Roman Catholic apologists who suggest that the New Perspective proves that the Council of Trent was right, after all. More frequently, traditional Protestants (such as John Piper) vigorously attack the 'New Perspective' (notably N. T. Wright) as not only a betrayal of the Reformation, but a distortion of Paul's theology." Your reference to "merit" as God "crowning his gifts" sounds like a variation on the "Catholic" apologetic.
Some of this I already addressed in my essay: (1) "[T]he New Perspective does not amount to a simple rejection of the Reformation understanding of justification." (2) "For example, broadly speaking, New Perspective scholars are clear that justification language in Paul is the language of the courtroom, and is thus forensic," and (3) "New Perspective scholars continue to affirm that justification in Paul is 'by faith alone.' "