In memory of Martha
For Tina, Amy, Hannah, Christina, Peg, Rebecca, Noel, Seretha, Connie, Ann, Meg, Lauren, Lilly, Becky, Mary Ellen, Christen, Tracey, Grace, Wendy, Gaea, Mary, Bonnie-Marie, and numerous other women colleagues, students (former and current), friends, and countless others I have forgotten to mention: May God the Father of our Lord Jesus Christ, who gave himself for his Bride the Church, bless you and your vocations, whether lay or ordained.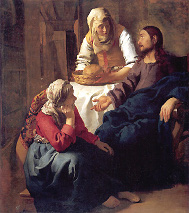 Whether women should be ordained to church office is an issue of both hermeneutics and doctrinal development. That is, how might the teaching of Scripture and the history of the church's tradition faithfully be appropriated in a very different historical and cultural context from that in which the canonical Scriptures of the Old and New Testaments were written? However, it is also a case of doctrinal amnesia. As documented in an earlier essay, the historical reason for opposition to women's ordination is located in assumptions concerning ontological inferiority: women could not be ordained because they were considered to be less intelligent than men, emotionally unstable, and more susceptible to temptation.1
In the last several centuries, two changes led to abandonment of the church's historical reason for opposition to women's ordination. First, the rise of modern industrialization produced social and economic changes that meant that women were no longer confined to the domestic sphere, and it became common for women to work outside the home. Second, an expansion of the understanding of Christian liberty beyond freedom from sin to include freedom in one's person (including social and economic freedom) provided theological warrant for the church's endorsement of social movements such as representative democracy, the abolition of slavery, workers' rights, social welfare, racial equality, universal suffrage, and equality of women in the work place.2 This theological endorsement of social liberty and equality is arguably a genuine development of doctrine.3
This notion of social liberty and equality means that in all mainline churches – Catholic, Orthodox, Protestant, and Anglican – women are now recognized as having equal ontological status with men.4 Accordingly, the church has quietly abandoned the historical reasons for opposition to women's ordination. No historic mainline church now claims that women are less intelligent, more emotionally unstable, or more subject to temptation than men. This recognition of women's equality is something genuinely new, and, along with the notions of social liberty and equality, is also a genuine doctrinal development.
How did the churches respond to this new recognition of women's equality? Some have argued that the new understanding leads logically to the ordination of women. If the historic reason for opposition to the ordination of women no longer obtains, then it follows that women should be ordained. That is the position represented in this series of essays. However, some have responded with new arguments against the ordination of women that are not recognized as new, combined with a theological amnesia or forgetfulness of the historical reason for opposition to women's ordination.