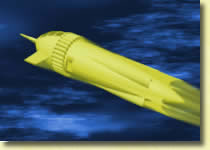 It turns out that I have a lot in common with Penn Jillette. Because I had watched some YouTube videos on science, the YouTube Bots assumed that I would be interested in (and recommended to me) a YouTube channel called "Big Think." Big Think advertises itself as "the leading source of expert-driven, actionable, educational content . . . [W]e help you get smarter, faster. We aim to help you explore the big ideas and core skills that define knowledge in the 21st century, so you can apply them to the questions and challenges in your own life." Sounds impressive. What Big Think actually seems to be is a bunch of videos largely by popular media scientists like Bill Nye (the "Science Guy"), Neil de Grasse Tyson (Nova, Cosmos), Michio Kaku, and "public intellectuals" of the "New Atheist" variety.
If I were to express the underlying logic of many of the videos on Big Think, it would go something like this:
1) We're scientists and we're really smart (or maybe we're not scientists, but we're still really smart, and we think that scientists are smart too).
2) We don't believe in God.
Therefore,
3) If you want to be smart (like a scientist) or at least have people think you're smart (like those of us who aren't scientists), you won't believe in God either.
Anyway, YouTube recommended a Big Think video in which Penn Jillette (the magician) explained how he became an atheist. As I said, it turns out that Jillette and I have a lot in common. Both of us were raised in "generic" Protestant churches – what he calls the church of the "covered dish supper." (I'm assuming that Jillette's church was generic Liberal Protestant, while mine was generic [very] conservative Evangelical. He was raised Congregationalist; I was raised Southern Baptist.) Both of us were actively involved in high school youth groups connected with our church, and we were both influenced by a "cool" youth group leader. Jillette claims that when he was in high school that he read the Bible "cover to cover." So did I. Jillette claims that he took theological questions "very seriously," and read most of the theology books in his local library. I also took theology "very seriously" and I read a lot of books, although I certainly did not read most of the theology books in my local library.
Here's where the similarities end. Jillette tells his listeners that he made a deal with his parents that he would not have to go to church services if he went to the High School youth group instead. Jillette claims that it was reading the Bible that turned him into an atheist, and that eventually he was asked to leave the youth group because he was using his new-found knowledge to convert other members of the youth group to atheism. Not only did I not leave either my youth group or my church, but for awhile I was the president of the youth group. Far from making me an atheist, reading the Bible became a life-long passion. I continue to read it every day and have read it "cover to cover" numerous times. After high school, I majored in philosophy in college, and later earned both an MA and a PhD in theology. None of this made me an atheist.
So what are the actual arguments that Jillette raises in this video? What about reading the Bible turned him into an atheist? (more…)