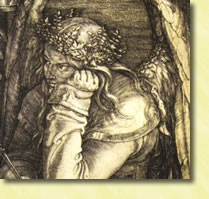 I've been noticing a lot of conversation in the last few days about the Vatican's apparent "shift" regarding homosexuality, both in the secular press and among Christians. There is both celebrating (by secularists) and gnashing of teeth (by traditional Christians). Before they conclude either that the Vatican has finally "seen the light," or that "the sky is falling," people should read the document in its entirety: Relatio post disceptationem.
The document clearly affirms the historic Christian position on marriage. The key paragraph is probably the following:
Jesus Himself, referring to the primordial plan for the human couple, reaffirms the indissoluble union between man and woman, while understanding that "Moses permitted you to divorce your wives because your hearts were hard. But it was not this way from the beginning" (Mt 19,8). In this way, He shows how divine condescension always accompanies the path of humanity, directing it towards its new beginning, not without passing through the cross.
What is being addressed seems clearly to be an issue of pastoral response to what are described as "wounded families" and "irregular situations." A number of such "irregular situations" are referred to: African polygamy, children born outside the context of marriage, civil marriages (a problem for Roman Catholics, since non-church marriages are not recognized), religiously "mixed" marriages, non-remarried divorced, remarried divorced, cohabiting couples, homosexuals.
(more…)